Arunachalam Muruganantham led a movement in India raising concerns on sanitation during periods, breaking the taboo around it in the Indian society, and created jobs for women in the process.
It's a challenge to talk about periods without evoking negative feelings. But, something happened in 2018… A movie inspired from his life called "Pad Man" came out. After Pad Man's trailer release, a lot of pictures floated around on social media with celebrities posing with a sanitary pad.
Flashback!
It's 2005….
Pharmacies have a range of sanitary napkins on a public display, encouraging young girls and women to come forward and use it.
They are also wrapping a perfectly waterproof plastic package of sanitary napkins at sale in a newspaper as buyers are still afraid to carrying it around openly.
Menstrual education is brewing somewhere in the background but not ready yet…
I get my first period… I have no idea what it is.
Full of concern, I go to my mother and tell her something is on my underwear!
She bursts out in happiness and hugs me. Hands me a bouquet of flowers and says with a sense of pride, "You are a woman now!".
Of course, I did not know what that meant at that time, but I got a feeling something 'right' had happened.
I don't remember a whole lot, but we managed to get a napkin for me. With that, I went to school.
Looking back
I have spent so many of my school years in agony. A week full of bloody underwear and pain every month. I just tolerated what happened to me as if it was "normal". "Story of my life" right?
I was introduced to the sanitary napkin during an educational session at school by a napkin manufacturer. Menstrual education was still at its infancy back then. Not sure if they have comprehensive and interactive sessions now, including one-to-one sessions with school girls about everything related to menstruation. We didn't have those back then. Menstrual education needs an upgrade. Safecity has been working on this and I helped them develop educational material on sanitation and hygiene for girls of age group 12-15 years. You can help too by mentoring someone around you on this topic.
Pad Man 2.0
Even though Pad Man raised awareness on sanitation, and without sounding like a complaint box, the campaign has unknowingly sidelined the environmental impacts of sanitary napkins.
Sanitation and environmental impacts of sanitary napkins were unheard of during my time. Sanitary napkins and tampons can contain harsh chemicals and synthetic materials. Because of their disposable nature, they also creates a lot of waste.
You will find so many sanitary products out there these days. Many eco-friendly and healthier alternatives to sanitary napkins and tampons available:
Organic pads: organic, biodegradable, and cotton menstrual goods
Menstrual cups: made of silicone E.g. Lunette or Diva Cup in North America. Sirona, Namyaa, Peesafe, Sanfe, Silky Cup, She Cup, Soch, collapsible menstrual cups by Rustic Art in India
Padded or Absorbent period panties: E.g. Shethinx, Knix and many more in North America. Adira, Soch, Healthfab in India.
Pads you can make at home: With awareness on health and environment, there are organizations out there making and teaching women how to make their own cotton sanitary reusable napkins.
Project Puchki creates awareness amongst millions of students (rural households of India) who are currently outside the ambit of fundamental education on environmental sustainability, sanitation, and menstrual hygiene.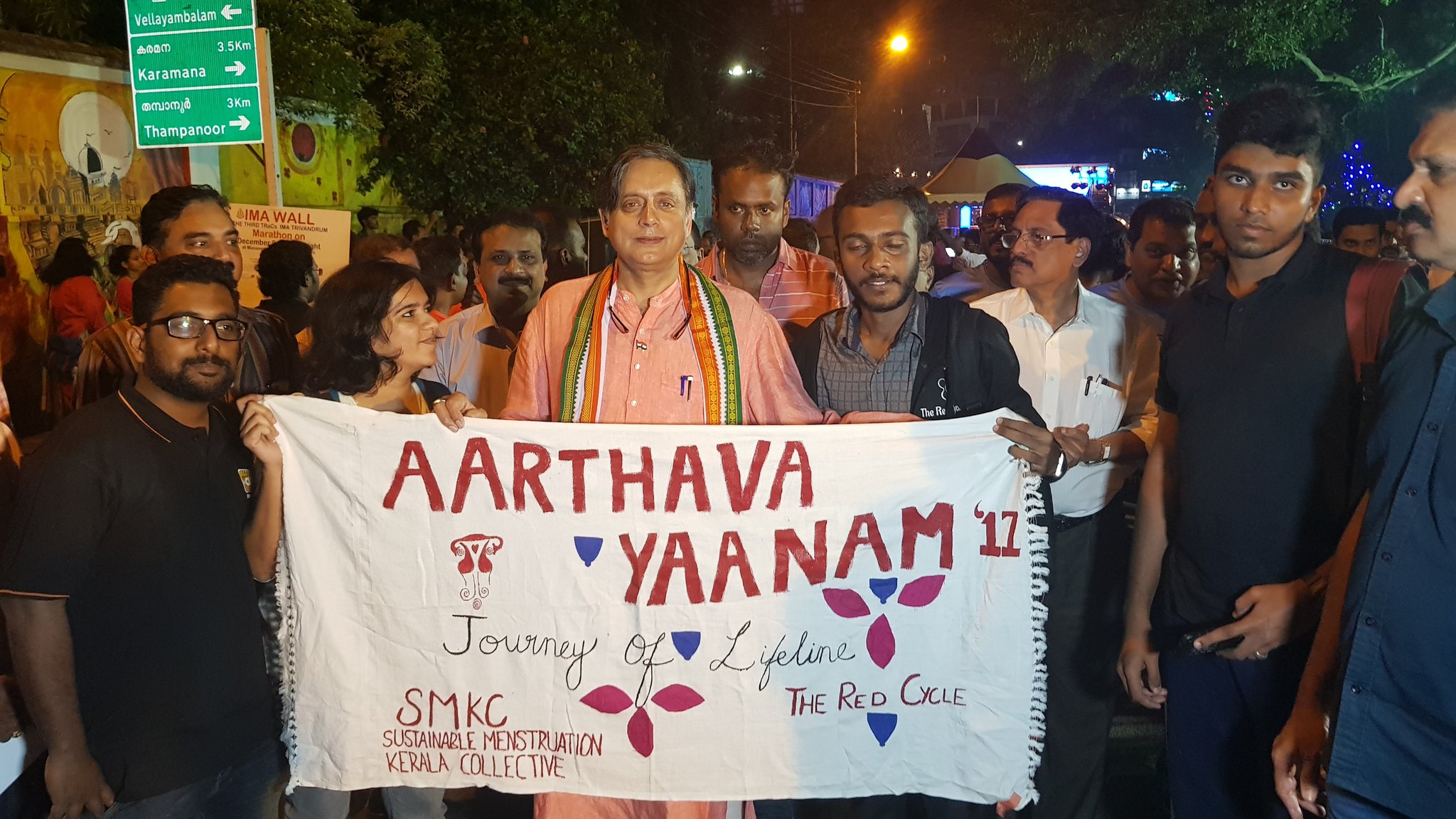 There is a movement happening. Let us all be a part of it.
*This post is part of Blogchatter's CauseAChatter.*